Corporate Members
Platinum Sponsors
The mission of BankFirst is to consistently meet and frequently exceed the expectations of:
OUR CUSTOMERS who expect competitively priced, high quality products and service from a knowledgeable, friendly, and responsive staff
OUR SHAREHOLDERS who expect prudent management and a sound return on their investment through dividends and stock appreciation
OUR EMPLOYEES who expect an enjoyable and challenging work environment where they are driven by teamwork then recognized and rewarded for performance on the merits of their individual accomplishments and the success of our bank.
The mission of BankPlus is to add value for our employees, customers, and shareholders. We will accomplish our mission through continuous improvement. We are committed to:
Continuous improvement of training programs, empowerment, employee satisfaction and benefits to add value for our employees
Continuous improvement of products, the quality of service and convenience to add value for our customers
Continuous improvement of earnings and asset growth to add value for our shareholders
By adding value through high performance,
BankPlus is More than a Name. It's a Promise.
Gold Sponsors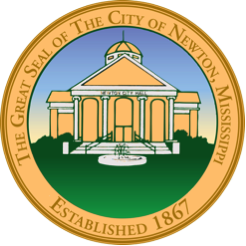 Our elected officials and employees welcome you to Newton and stand ready to help you enjoy life in our community and grow your business here in the fastest growing region of the United States, the southeast.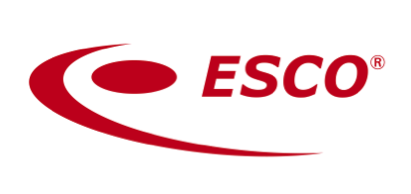 Our mission is to be the leading independent designer, manufacturer and provider of highly engineered wear and replacement products and services essential to the performance of our customers' equipment used in mining, construction and industrial applications.
Silver Sponsors
Southern Pine Electric Power Association
The mission of Southern Pine Electric's Board of Directors and employees is to enhance the quality of life of our members and community by safely providing reliable electric energy at an affordable price.
Businesses
Capital Oil, Inc.
Cash Money, LLC
Circle C Investments
City of Newton
Cousin Jim's Handyman Service, LLC
Crystal Janitorial Service
Edmund J. Phillips, Attorney at Law
FLM Insurance
Forest & Associates Real Estate, LLC
Jason Williams, Farm Bureau Insurance
Garvin's Cashsaver
Greater Decatur Chamber of Commerce
Harthcock-Graham Insurance
Hollingsworth Dental Clinic
Billy Horton's Plumbing Service
Hunky Dory Yoga/Wellness Center
Innovative Behavioral Services, Inc. -Tobacco Free Coalition
Johnson's Tomatoes and Farmer's Market
La-Z-Boy
Meridian Coca-Cola Bottling Co.
Mid State Supply,Inc.
Miller Gymnastics, Tumbling, and Cheerleading
N-Fusion XP
Newton Family Dental Clinic, P.A.
Newton Family Medical Associates (Rush Health)
Newton Historical Cultural Commission
Newton Junction Deli
Newton Mini Storage
Northside Plaza, Inc.
NuWay Dry Cleaners
Pheanice's Sweet Creations Bakery
Pinson's Bargain Center
Rapid Rentals
Richton Tie & Timber, LLC
S & S Trailer Sales, LLC
Specialtees, Etc
Sta-Home Health
State Farm Insurance, Bob Douglas
Subway of Newton
The Secret Garden Art Studio and The Doolittle Homestead
T&J Concessions
Zack Garvin's Original Steak House, Inc.
Civic/Church
Jefferson Davis #1862 SCV Camp
Liberty Community Club
Newton Rotary Club
Saint John Missionary Baptist Church
The Sanctuary of Newton
Town & Country Garden Club
Individual
Henry Beamon
Bob and Tina Bridges
Dr. Nola Bryant
Senator Terry C. Burton
Mike and Karla Butler
David Carr
Randy and Susan Cuchens
Jeff and Julie Davis
Bill and Karen Freeman
Shelby Harris
Frank Kirtley
Van and Kay Lucas
Eva McDonald
Ginger McMillan
George and Lynn Monroe
Phyllis Morrison
James Mowdy
Edward Otkins
Charles and LeeAnn Scoggin
Mary Beth Thomas
Dr. Steve and Paulette Tramill
Don and Jeanne Vares
Lynn Wagner
Debbie Wall
Mayor Murray and Janet Weems
Leigh Anne Whittle
Wilmer and Jessie Whittle